Double Your Donation Day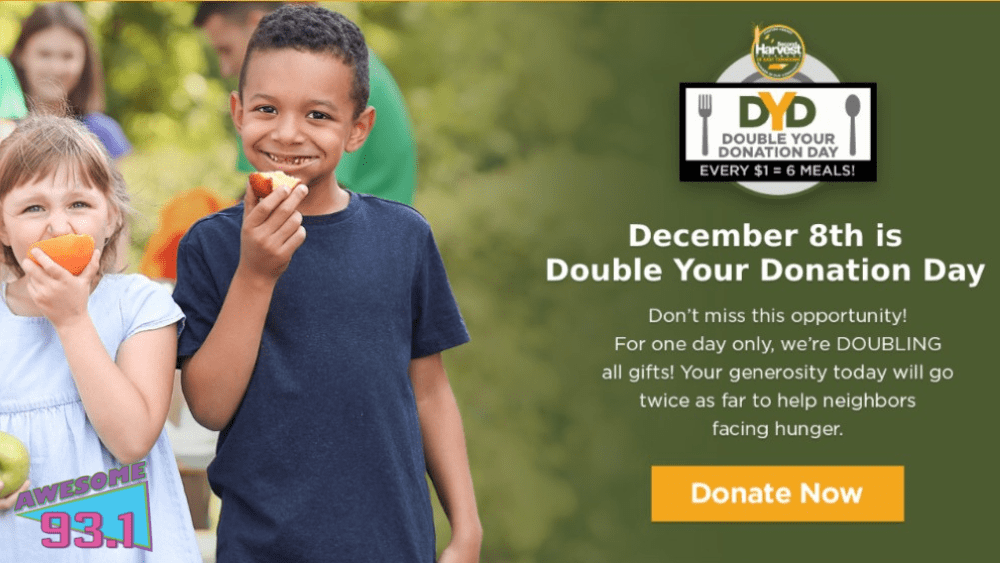 Join Second Harvest Food Bank for the 12th Annual DOUBLE YOUR DONATION DAY! With the help of some amazing sponsors, each dollar donated to the food bank will be MATCHED! Meaning a $20 donation would turn into a $40 donation! Call in to make a donation from 6:00 a.m. – 7:00 p.m. at 865-243-8227 OR by visiting the website HERE.
$1 provides THREE meals to an East Tennessee neighbor at-risk of hunger. SO on DYD, $1 donation from you…. turns into SIX MEALS!